Spring 2022 Graduate Research Workshop Abstracts
---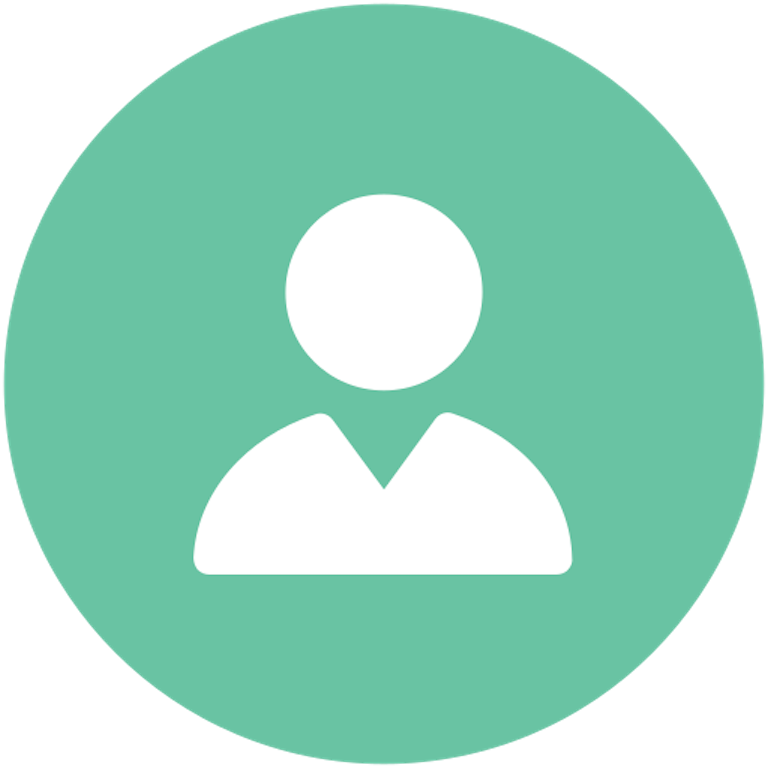 Abdul Ganiyu Alhassan—Department of Governance and Development Management, SD Dombo University of Business and Integrated Development Studies

---
Abdul Ganiyu Alhassan
Department of Governance and Development Management
Climate Change, Pastoralists Cross-Border, and Internal Mobility in Ghana
Human mobility caused by climate change is a key issue that is increasingly being discussed in both academic and political circles. Although it is projected that majority of climate change related mobility will take place within countries, the cross-border aspect of this has been largely overlooked. Cross-border mobility is an adaptation strategy employed by pastoralists to cope with variability in climate change and to take advantage of the seasonal availability of grazing and water resources. Pastoralists livestock production is affected during the dry season, because water and food resources are scarce, forcing them to relocate to find better conditions for their animals and Ghana has been at the fore front of their destinations. Cross-border mobility to Ghana takes place from November to June each year, with the officially proclaimed mobility period being from January to May, as this corresponds to the dry season in Sahel countries when resources are scarce. This results in herders having to move to find more suitable conditions for their animals, but the role of climate change in these movements has yet to be extensively established. This research aims to explore the relationship between climate change and pastoralists cross-border mobility and how these movements patterns in relation to search for pasture have evolved in response to climate change in Ghana. It also seeks to examine how this movement is influenced by cultural and socio-economic factors, border politics, and historical experiences. This will be conducted through comprehensive case studies of pastoralists who are impacted by climate change.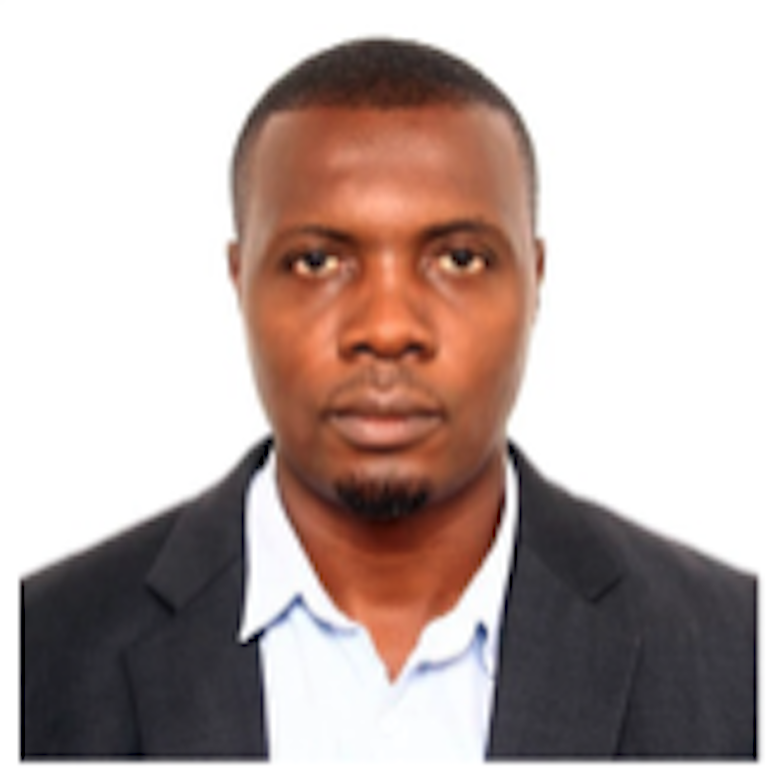 Jackson Juma Coy—Department of Philosophy and Religious Studies, University of Dar es Salaam

---
Jackson Juma Coy
Department of Philosophy and Religious Studies University of Dar es Salaam
The Impact of Adaptive Preference on Tanzanian Women's Emancipation
Many social movements aim to support the struggle to liberate Tanzanian women from human rights impediments or violations. These movements include the establishment of various local organizations to defend the rights of Tanzanian women. In highlighting the fact that these movements are ideally required to protect women's rights as enshrined in multiple national and international women's charters and enable their intellectual and economic flourishing, this paper explores to which lesser extent these movements have invested in empowering women as individuals. I argue that efforts to emancipate Tanzanian women have remained superficial and limited to academic aspirations rather than concrete changes. Moreover, despite the efforts to deal with the many obstacles that hinder the movement to emancipate Tanzanian women, one fundamental issue has been ignored. The issue concerns the psychological liberation of Tanzanian women at the most personal level, i.e., the courage to break away from familiar beliefs and realities to seek their truth. I will explain how the notion of adaptive preference (cf. Sen, Nussbaum, Khader) helps us understand this phenomenon and how it affects the movement to liberate Tanzanian women against women's self-deprivation. I will attempt to show various examples of how Tanzanian women sometimes unknowingly participate in their oppression. Finally, I argue that studying the negative impact of adaptive preference, which I believe has been a barrier to achieving Tanzanian women's emancipation, will help us move forward.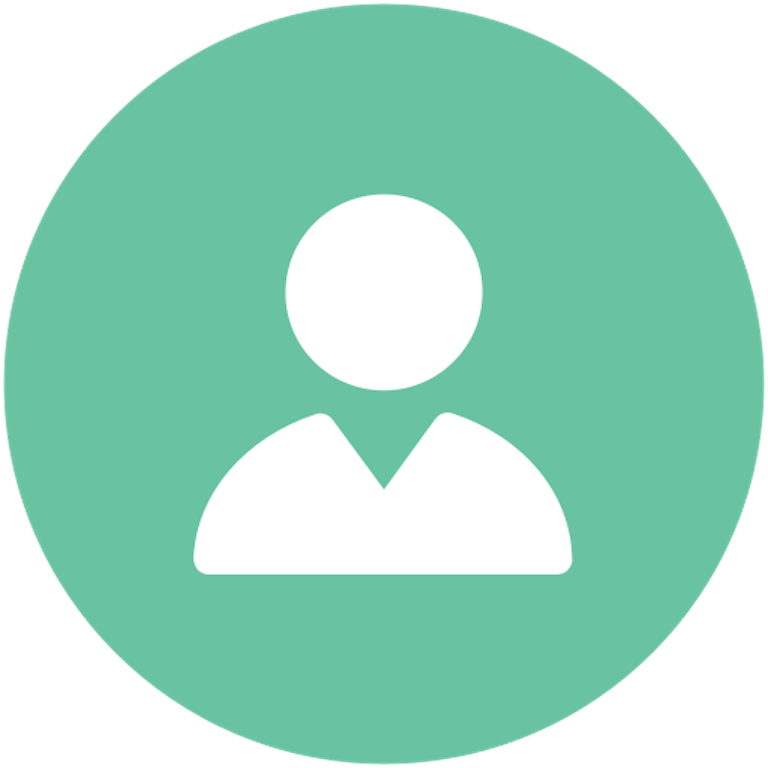 Andrew Kasambala—Department of History, University of Dar es salaam
---
Andrew Kasambala
Department of History, University of Dar es salaam
When deliberate killing of infants is justified: Reflections on the Complexities of Infanticides among the Ngoni of Tanzania from the late pre-colonial period to the German Colonial Rule
This paper intended to investigate changes and continuities in the way the Ngoni handled infanticides from late pre-colonial to German colonial period. It examines historical justifications behind infanticide, reasons for increased practices during colonial period, the role of missionaries in both fronts; and factor for intervention against it. While the study focuses on Ungoni, it starts with the broader perception of the practice across the world and Africa before narrowing it down to Tanzanian context by using Ungoni. By relying on primary and secondary sources, this paper argues that infanticides were primarily practiced by various communal based clans inhabited in Songea due to religious reasons. Its gravity however, increased with the coming of the feudal Ngoni in the 1840s that institutionalized it as a survival strategy against all sorts of physical and psychological threats. The practice was at its high point during first decade of German colonization practices due colonial brutalities and Christian teachings which stressed on Mosaic Laws. It is important to historicize infant survival because the continuation of African generations that most of historians have been studying and writing for the past sixty years was the result of development of babies into grown-ups. More importantly, findings from this study may be of the great use by various agents who are currently parting in intervention against infanticide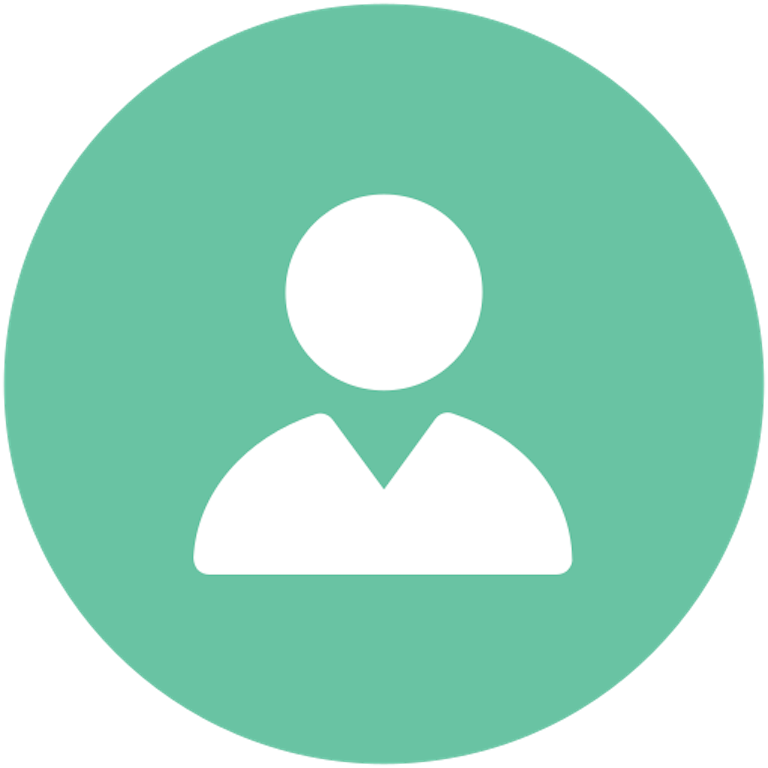 Adesoji Adedipe- Department of History, University of Kansas
---
Adesoji Adedipe
Department of History, University of Kansas
Colonial Legacy of Backyard Housing and Segregation: A case study of Ibadan Nigeria
This study examines how group segregation is reinforced by spatial or physical organization in post-colonial Nigerian cities. Housing features and legacies of British colonial rule have endured since the 19th century and remain visible in the environment till date. This study pays attention to the social infrastructure of Ibadan a colonial administrative center, which has retained segregated residential districts, for which the colonial government created the models of class segregation.
One major feature of the buildings in the residential estates in the core of the city is a 'bungalow compound complex' with one main house and a servant's quarters behind it in the backyard. These servants' quarters were initially designed to house domestic servants of colonial masters during colonialism.
This study concentrates on the servants quarters in the backyard widely known as "Boys quarters" in Nigeria, in the context of the modern residential estates in 21st century-Ibadan.
The study seeks to explore the issues which can justify the enduring presence of the "Boys Quarters" as a legacy of discrimination in housing, and segregation, while also addressing the material and emotional dimensions of the conflicts thereof.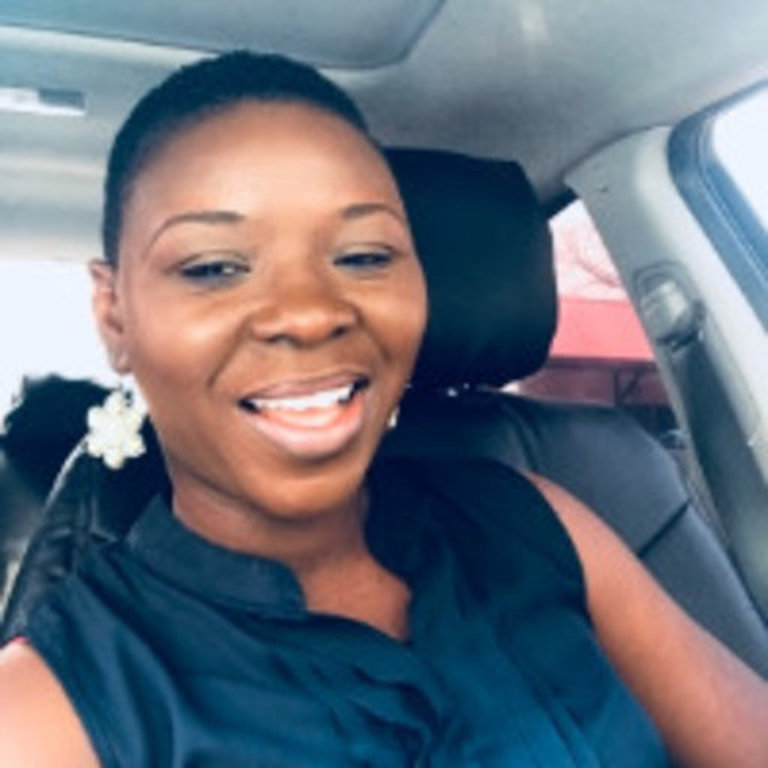 Vida Asah-Ayeh-Department of Psychology, School of Social Sciences, University of Ghana

---
Vida Asah-Ayeh
Department of Psychology, School of Social Sciences University of Ghana.
Representations Of Body Image In The Context Of Chronic Illness Experiences In Accra, Ghana.
Chronic illness has been defined as a disruptive event to the physical body and life trajectory. Bodily disruption reshapes self-perceptions, including body image, defined here as the emotions and thoughts individuals hold about their bodies, which can be positive, negative or both, and are embedded in social representations of ideal body images. There has been limited attention on the mutual interaction between bodily changes and body image, and how this interaction shapes practical responses to the illness experience in Ghanaian research. My presentation focuses on preliminary results of a doctoral study that examines body image in the context of chronic illness experiences, drawing on social representations theory and its focus on multiple levels of socio-psychological analysis.  Data was gathered through   individual interviews, focus group discussions and participant observations with 76 individuals living with chronic conditions, caregivers and lay people living in two communities (one poor, one affluent) in Accra, Ghana.   Thematic analysis examined sources, content and functions of body image representations rooted in everyday illness experiences. At the individual level participants experienced changes in the aesthetics and functional use of their bodies in terms of weight, looks and activities of daily living. At the interpersonal level, bodily changes (e.g weight, looks, mobility) impacted on intimate relationships. At the social level, stigmatizing practices and internalized feelings of unattractiveness and bodily dissatisfaction shaped   self-presentation practices that undermined mental and emotional health. These preliminary findings are placed within the broader literatures of body image in illness, as well as of chronic care practices.
Keywords: body image, chronic illness experience, social representations, Ghana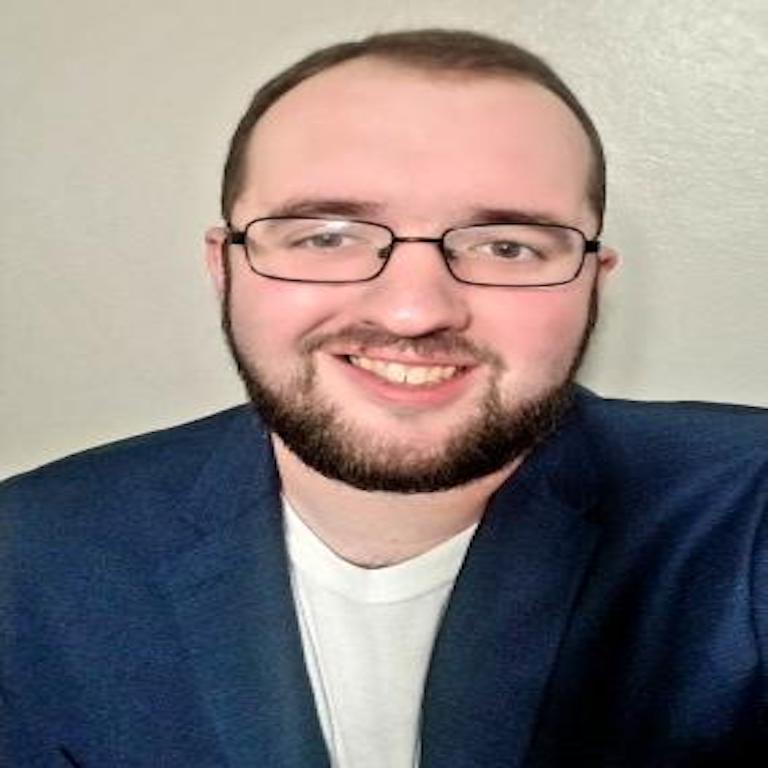 Eric Splavec—Department of Political Science, University of Kansas
---
Eric Splavec
Department of Political Science, University of Kansas
Democratic Ebbs and Flows: The Role of Freshwater in Regime Change
What is the relationship between shared international river basins and democratization? This paper seeks to nuance extant research on democratic diffusion by examining the role that international water basin units (IBUs) have in the process of democratization. Borders and territoriality play a key role in helping leaders and states establish identities, yet along waterways, these lines are muddied. Rivers, lakes and other freshwater aquifers present a unique challenge to a state as states rarely have full control over the waters which flow through their territory. As such, states regularly engage one another over how best to distribute water resources through diplomacy or military action. Perhaps, repeat interactions and negotiations over IBUs, condition states to emulate each other's regime type. The results of this analysis are forthcoming; however, these findings could impact how we understand the role of rivers in regime change and lead to further conversations about the role of transboundary freshwater in democratic diffusion literature.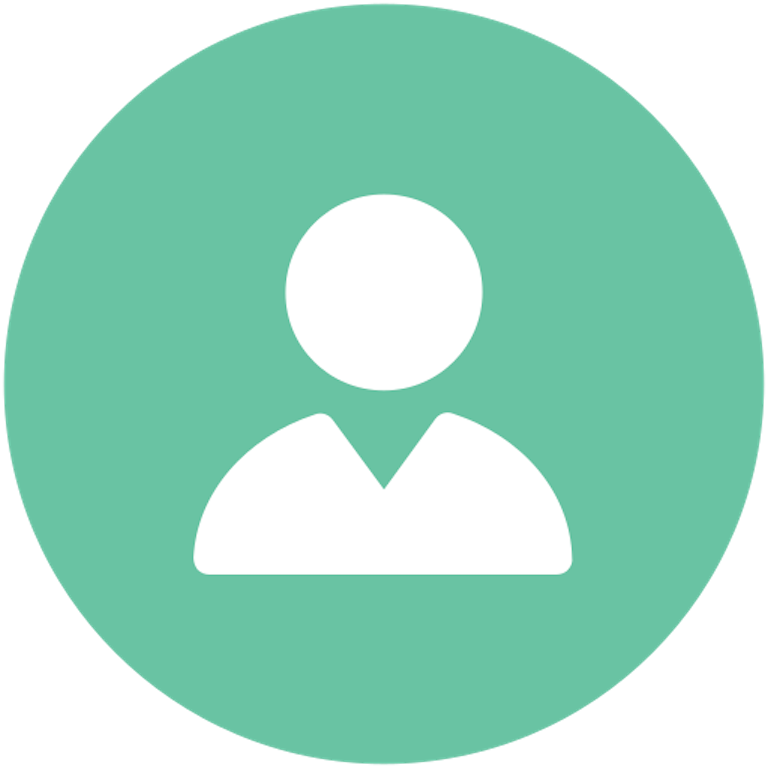 Ernestina Wiafe and Chibuzor Mirian Azubuike—Department of Curriculum & Instruction, Kansas State University

---
Ernestina Wiafe and Chibuzor Mirian Azubuike
Department of Curriculum & Instruction, Kansas State University
The Experiences Of Non-Traditional Female African Graduate Students In North America
International Graduate students, including Africans serving as Teaching and Research assistants, constitute a significant percentage of the American workforce. Given the order and time at which graduate studies are pursued, it is common to find that most of them are non-traditional students.  A non-traditional student is typically defined as a student who did not transition straight from high school to college and has unique circumstances like working and raising a family living together or away from their home country. Researchers have focused on the experiences on African -American students, but not much has been done regarding the situation of African nontraditional female students. This is the gap this research sought to fill. The study will focus on the experiences of African nontraditional female students as they navigate two cultures, exercise their rights to education while they juggle raising a family, and their obligations to their families back home. This research will utilize qualitative approaches, particularly autoethnography and narrative inquiry. Critical race theory, Black feminism are appropriate theories that would be used to frame the study. Findings from this ongoing research show these women are intentional in ensuring that they do not portray African women as lacking behind in their studies.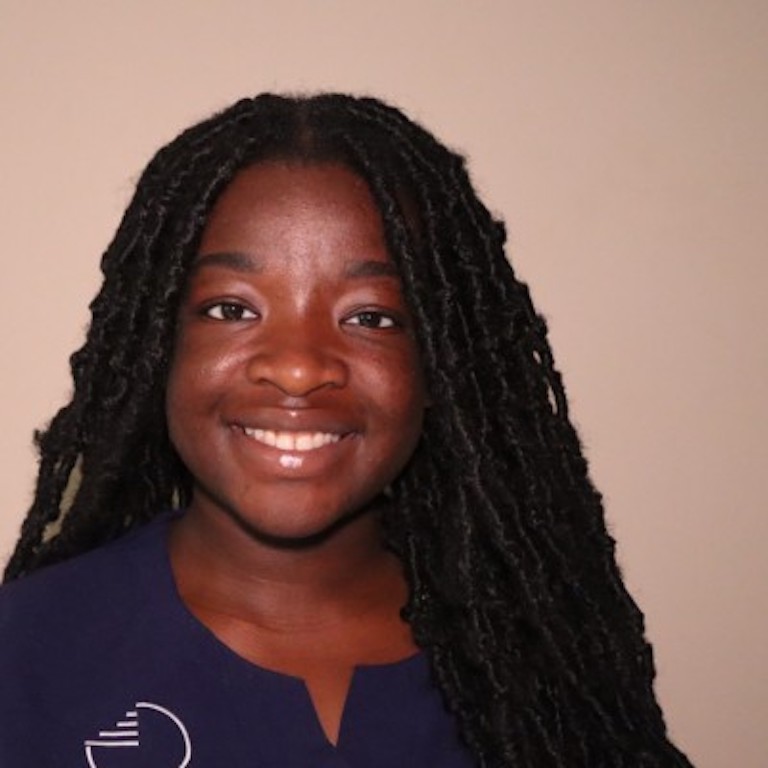 Ernestina Wiafe —Curriculum and Instruction Higher Education, Kansas State University
---
Ernestina Wiafe
Curriculum and Instruction Higher Education, Kansas State University
Impacting Academy Through African Wisdom And Philosophies For The Anticipated Global Order: The Role Of African Scholars And Ally
Introduction
Africans have a network of knowledge, beliefs, and traditions that they use to preserve, explain and contextualize their ties with their culture and environment. The major ways knowledge was/is passed on from gatekeepers and traditional elders to younger generations can be said to be a major limitation and an argument for the vague use and indiscriminately categorization of African epistemologies.
Problem of Statement
Even though, some traditional knowledge topics have been identified and documented through anthropological and ethnohistorical research, many more remain unknown. We cannot continue to lament over unwritten documents due to oral tradition that left our story undocumented or told to us by others. Can African scholars and allies for a continent denoted as the future continue to shift blames and state the "101" reasons why we are where we are today? NO!
Purpose of presentation
The purpose of the research would be to contribute to academy by putting together a set of theoretical frameworks embedded in African wisdom, proverbs, and philosophies for global education.
Methodology
A critical pedagogy methodology approach would be adopted for this study.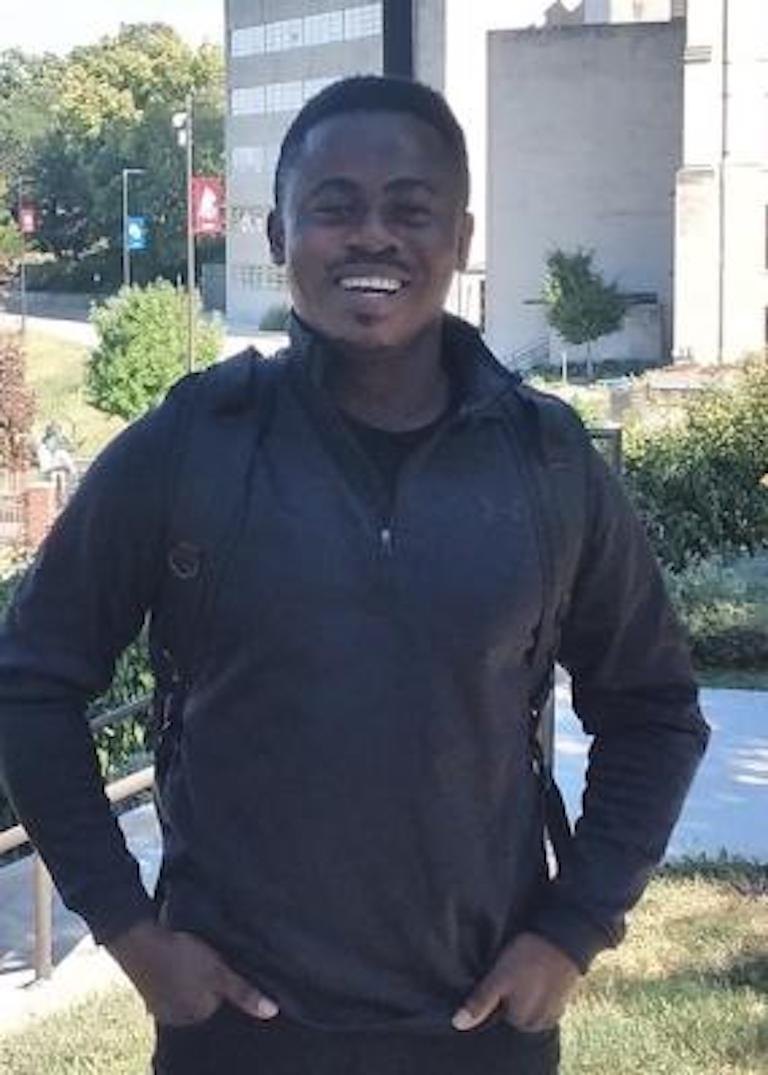 Fidelis Godson Nwachukwu —Department of African and African American Studies
University of Kansas

---
Fidelis Godson Nwachukwu
Department of African and African American Studies University of Kansas
Democracy And Electoral Fraud In Nigeria: Its Implications On Governance
No other political concept is seen as the standard for evaluating political life as democracy.  The entry point in understanding the level of progress of a nation is to evaluate the kind of governance that the nation is characterized by.  Achieving democracy in Nigeria seems more like a more like an unending desire that will never come to fruition because of the hydra headed problems associated with it. One of the factors militating against democracy in Nigeria is electoral fraud. Interestingly, there is a cemented link between democracy and elections. But how elections are conducted determine if a country will achieve democratic project or not. Elections ought to be conducted by the simplification of a transparent political institution, which equally engenders rule of law and should be cofounded on justice. But the truth is, bad elections will always produce bad governments and as such, lack legitimacy because of it undemocratic process. Electoral fraud remains a very big issue in achieving democratic project in Nigeria. The paper lucidly examines electoral fraud in Nigeria, and it undermines democracy and its holistic effects on governance. The study also derived its data from secondary valuable sources examined from divergent perspectives.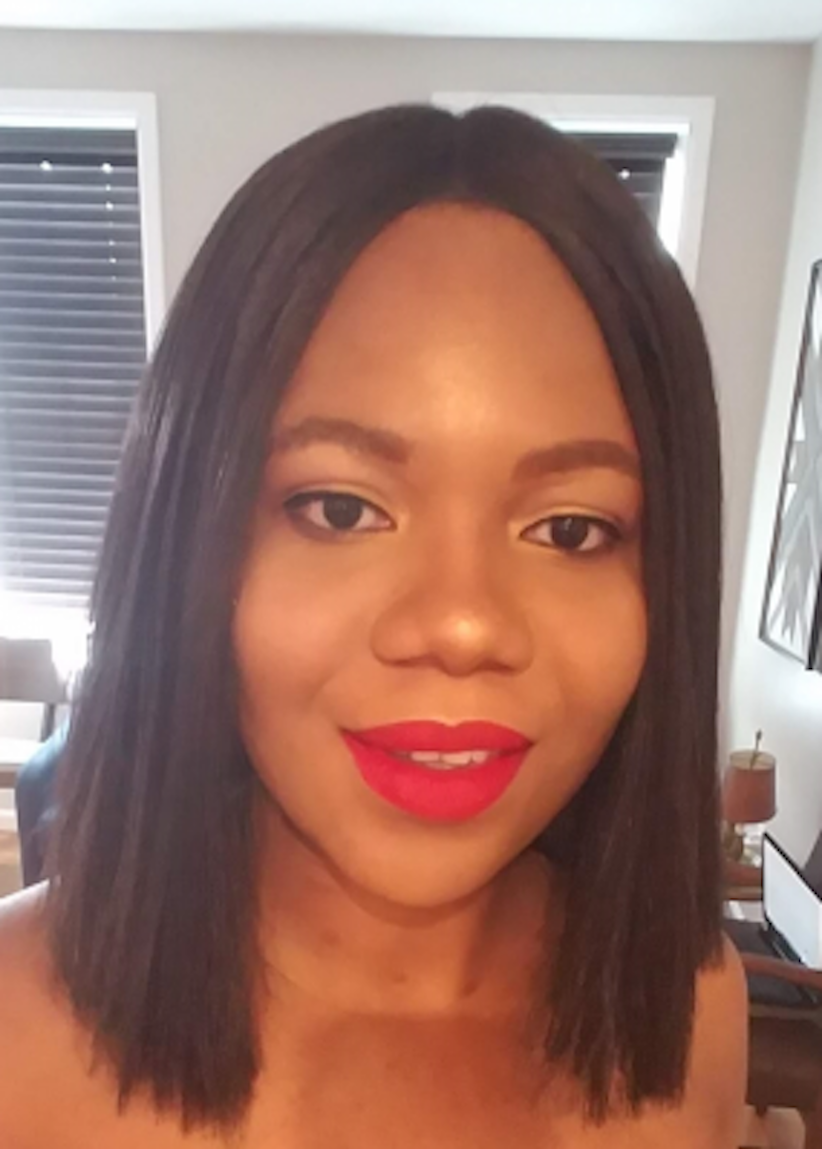 Ogochukwu Ngwudike—Department of English, University of Kansas

---
Ogochukwu Ngwudike
Department of English, University of Kansas
Gender Performance in The Joys of Motherhood and Graceland
I plan to conduct an analysis/study of gender performance. I will begin with Buchi Emecheta's The Joys of Motherhood. Many critical readings of this text have focused on exploring issues like the undue burden placed on Nigeria women with respect to motherhood and the "Big Man." However, my focus will be on the mother's mother, Ona, and her role as a male daughter. Ona represents a disruption of contemporary binary gender codes, showing that rather than being "Un-Nigerian," fluid gender construction has always been part of Igbo cultural mores. In addition to Emecheta's work, Chris Abani's Graceland is another text, engaging in the decolonization of gender in Nigeria, which I plan to use to explore gender performance. Through Elvis, Abani has provided a space where gender can be reimagined, unmoored from the restrictions of the colonially imposed gender binary and the roles constitutive of each one. Abani creates a space where the rules on what gender identity and gender performativity entail are always in flux.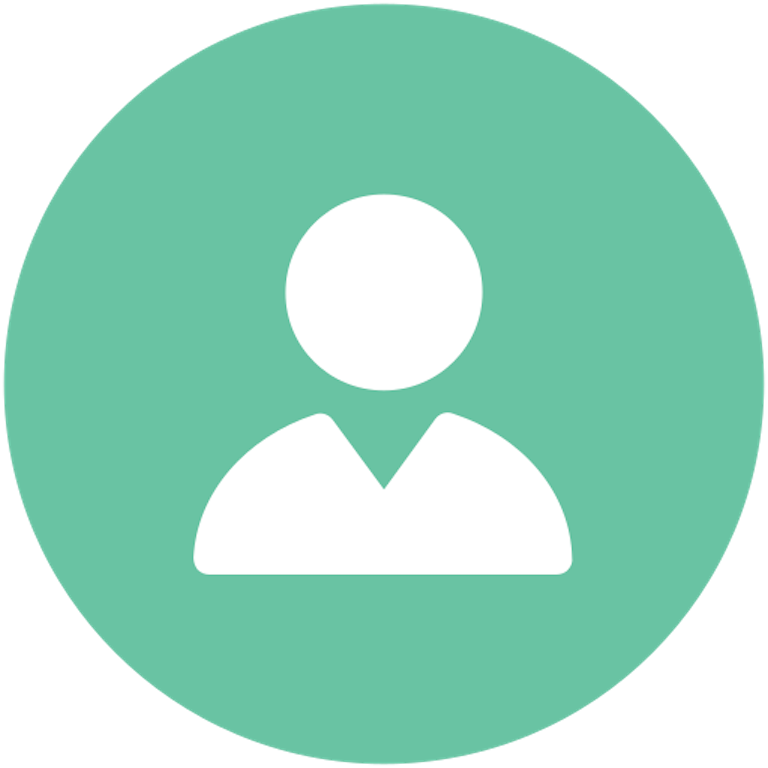 Kennedy Atinga Atulley—Department of Planning, SD Dombo University of Business and Integrated Development Studies, Wa

---
Kennedy Atinga Atulley
Department of Planning, SD Dombo University of Business and Integrated Development Studies, Wa
Financial Sustainability of Social Protection Programmes in Ghana: Evidence from the Livelihood Empowerment Against Poverty in the Upper East Region, Ghana
Sustainable funding of social protection is a centrepiece for the planning and design of strategies for the implementation of universal social protection systems. Without adequate, reliable and sustainable funds and financing arrangements, government interventions in social protection initiatives will face dreadful difficulties in achieving their ultimate goals. Anchoring on the pragmatic paradigm with a mixed method design, the study analysis financial resources allocation to the Livelihood Empowerment Against Poverty Programme from the period 2009 to 2019 and the implication to the sustainability of the initiative. The study will examine government and donor funding arrangements for this initiative towards achieving the SDG1.3. A pedagogical sketch of funding arrangements of similar interventions in South Africa and Brazil will be assesesd. The impact of funds towards the sustainability of the LEAP initiative in an increasing demand of other sectors of the economy will also be assessed. The study is expected to show that, sustainability of the LEAP intervention could be threatened by inadequate budget allocations by government couple with withdrawal of donor funding. The results of this study are intended to contribute to knowledge base of funding social protection programmes in Ghana and the world at large and to bring to bear some of the financial sustainability of the LEAP intervention. The study envisage that, funding is key to the sustainability of social protection initiatives in Ghana. It is therefore expected that, pathways towards attaining the SDG1.3 could incorporate funding arrangements into existing social protection frameworks and strategies. 
Key Words: Financial Sustainability, Social Protection, Poverty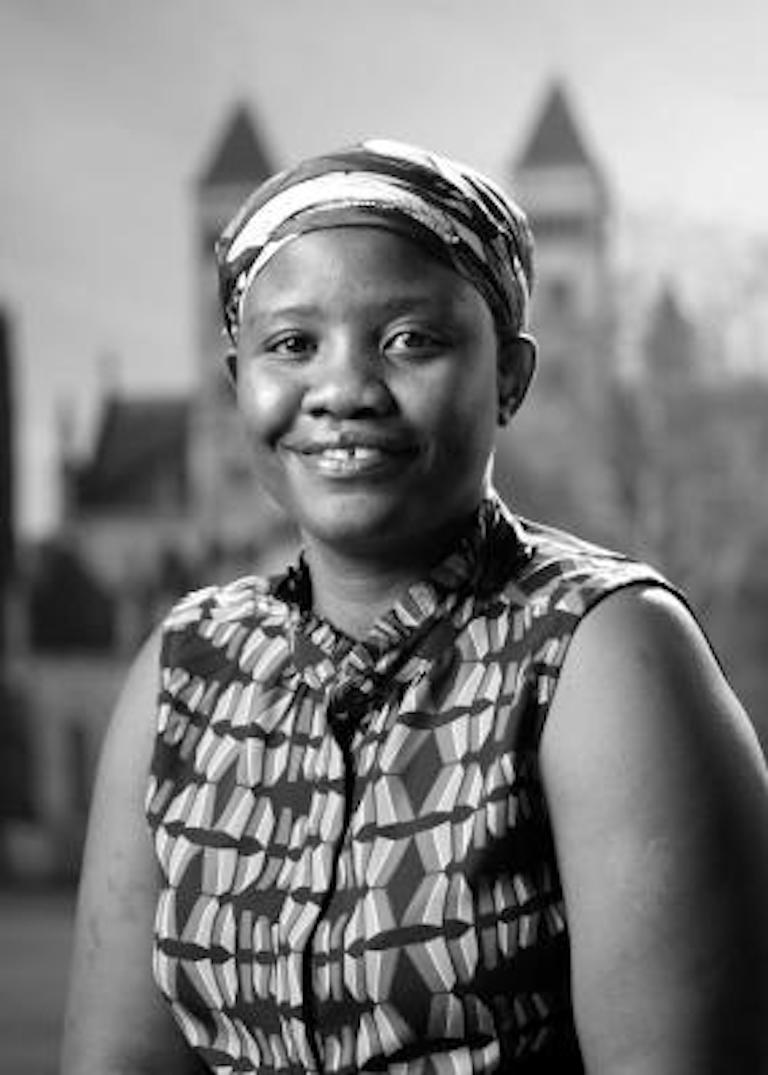 Christabel Tsoto—Department of Geography and Atmospheric Sciences, University of Kansas
---
Christabel Tsoto
Department of Geography and Atmospheric Sciences, University of Kansas
Parental Migration and its Effects on the Well-Being of Children Left Behind in Zimbabwe
While most studies in migration use either quantitative or qualitative methods, this project will use mixed methods to answer the research question. A cross-sectional survey will be used to collect data from 300 students and interviews will be conducted with 30 caregivers of children from migrant households. To compare outcomes for children in migrant households and in non-migrant households, a multi-dimensional index which consists of six aspects of wellbeing will be employed. These aspects are physical health, psychological health, education, housing conditions, access to communication and protection. The characteristics of parental migration that are examined are the migration status of parents, internal versus external migration, maternal versus paternal migration and the remittance status of the migrant parents. The results are expected to reflect different outcomes as the expectation is that other factors like age of child at separation, sex of the child, and the caregiver attributes will also interact with the aforementioned characteristics to affect the wellbeing of children. Regression models will be run using STATA/SE 17 to analyse the quantitative data, and Atlas.ti to analyse the qualitative data.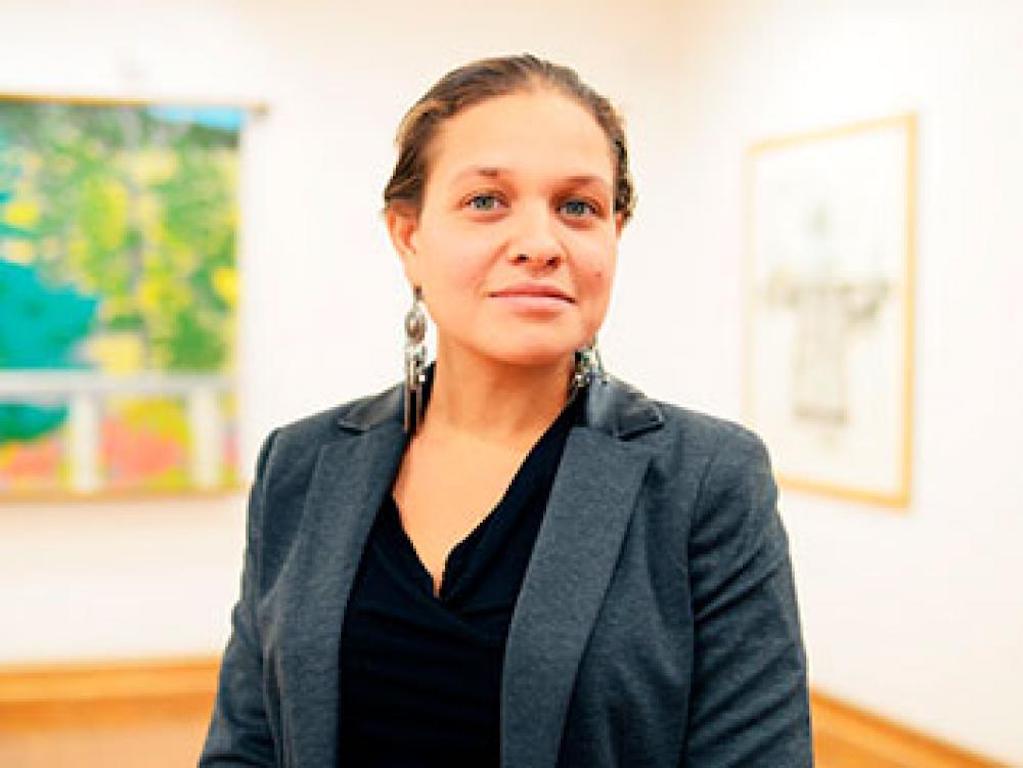 Aja E.Mujinga—Department of Art History, University of Texas, Austin
---
Aja E.Mujinga
Department of Art History, University of Texas, Austin
"Situating Contemporary Art Research between the DRC, Black America, and the Indigenous Americas" Excerpt from Dissertation Introduction (in Progress).
Ngāti Awa scholar Linda Tuhiwai Smith wrote in Decolonizing Methodologies: Research and Indigenous Peoples, "it is important for a researcher to be clear and open about who they are and what they are seeking, and to locate themselves in context." My dissertation work centers around Afro-Dominican artist Firelei Baez's artwork as interpreted through the analytical lens of Anishinaabe scholar Gerald Vizenor's concept of "survivance." Throughout, I will be addressing how contemporary artistic and conceptual approaches from the African Diaspora and the Indigenous Americas echo and complicate one another, drawing from the often conflicting yet inextricable relationship between us. Follow Smith's advice, I Introduce this work by situating myself both professionally and personally within my research. This begins by recounting the story of my maternal grandmother, who was born in the (then) Belgian Congo, and my attempts to make sense of our African-Diasporic family history within the context of the Americas, where I now live and work. Tracing the relation between my personal history and my trajectory of research, I note that these entangled histories where I found the most resonance for my own experience and argue for the value—if not necessity—of this interdisciplinary perspective.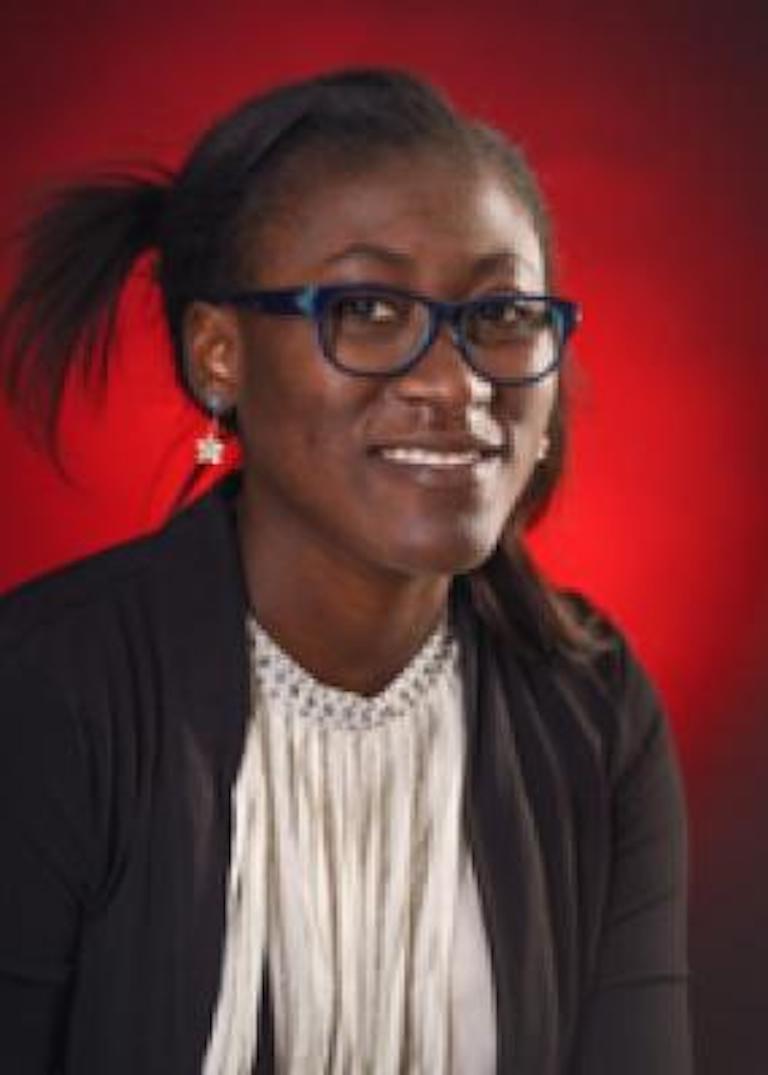 Omowunmi Olaleye—School of Social Welfare, The University of Kansas
---
Omowunmi Olaleye
School of Social Welfare, The University of Kansas
Community Members Involvement: A Way Forward In Identifying Or Addressing Early Triggers Of Adverse Childhood Experiences (Aces)
Introduction: Mandatory reporters are often required to report childhood trauma, while other community members not employed in human service sectors are not adequately equipped to recognize trauma. This study is a comparative compilation of the experiences of service providers in the U.S. and Nigeria on how to transfer the knowledge of ACEs to community members.
Background/Purpose: The various harmful situations that a child can be exposed to while growing up are referred to as adverse childhood experiences (ACEs), which include childhood trauma and abuse (Pearce et al., 2019). Undoubtedly, there is overwhelming evidence that connects the impact of ACEs to different outcomes in adulthood, which is evident in many scholarly writings that address mental health (Merrick et al., 2016) and health (Chang et al., 2019). Therefore, it is crucial to recognize ACEs early in a child's life and treat such incidents at their earliest stage to lessen their influence. The fact that early detection solely depends on voluntary disclosure by mandatory reporters who may be in proximity to children or in a clinical setting is a significant barrier (Pearce et al., 2019) that limits the process of who can or should report childhood adversity. Hence, it is essential to involve community members in this process. Community members include anyone who lives in proximity to a child experiencing trauma or virtual community members who may witness a child experiencing trauma.
From a cross-national lens, this study will explore service providers' perspectives, from the United States and Nigeria, on how community members can detect and/or address early triggers of ACEs. It will then offer recommendations to encourage prompt professional action to guide social work practice and education, creating an alternative framework for the transfer of knowledge to CM while seeking practical ways to access resources to tackle the problem.
Theoretical Framework: The central theoretical focus of this paper will be to introduce situational analysis in grounded theory to analyze its data. This theory uses three main strategies to describe its findings. These strategies include situational maps, social arenas, and positional maps, which allow for the introduction of various factors that may be present during the interview session in addition to the information generated from the data collected using this theory with the guidance of social ecological theory and the Active Community Engagement Continuum Framework (ACE continuum).
Analysis/Discussion: Four service providers who participated in the data collection provided insight on how community members can identify or address the early triggers of ACEs while using available community resources. To organize the results from the interviews done by service providers, the researcher grouped themes into four broad categories while interlocking the situational map into those categories under discussion. These themes include signs of early triggers, how to engage geographically proxied community members, how to engage virtual community members, and resources to support community members. Each of these themes has sub-headings that account for a more context-based report. Analysis shows that service providers from Nigeria, when describing trauma, relayed it to the deficiency in legal proceedings compared to their counterpart. In addition, service providers in Nigeria described early signs of trauma based on the severity of the problem in their society which did not often come up with services providers from the United States.
Conclusion: In general, this study used the data gathered from service providers in both the United States and Nigeria to analyze a cross-national perspective of how the knowledge of ACEs can be transferred to community members and how to determine whether there are cultural differences in knowledge-gathering based on the perspective of service providers during data collection. The implications analyzed put into appropriate context what research, theory, and policy can support the study of AECs in making an appropriate contribution to the field of social work and what impact it hopes to achieve in the long run. For social work education, this study emphasizes the importance of cross-cultural context on how to transfer the knowledge of ACEs to community members in providing interventions, tools, and resources that informs alternative approach to kick against childhood trauma to effectively support international social work research.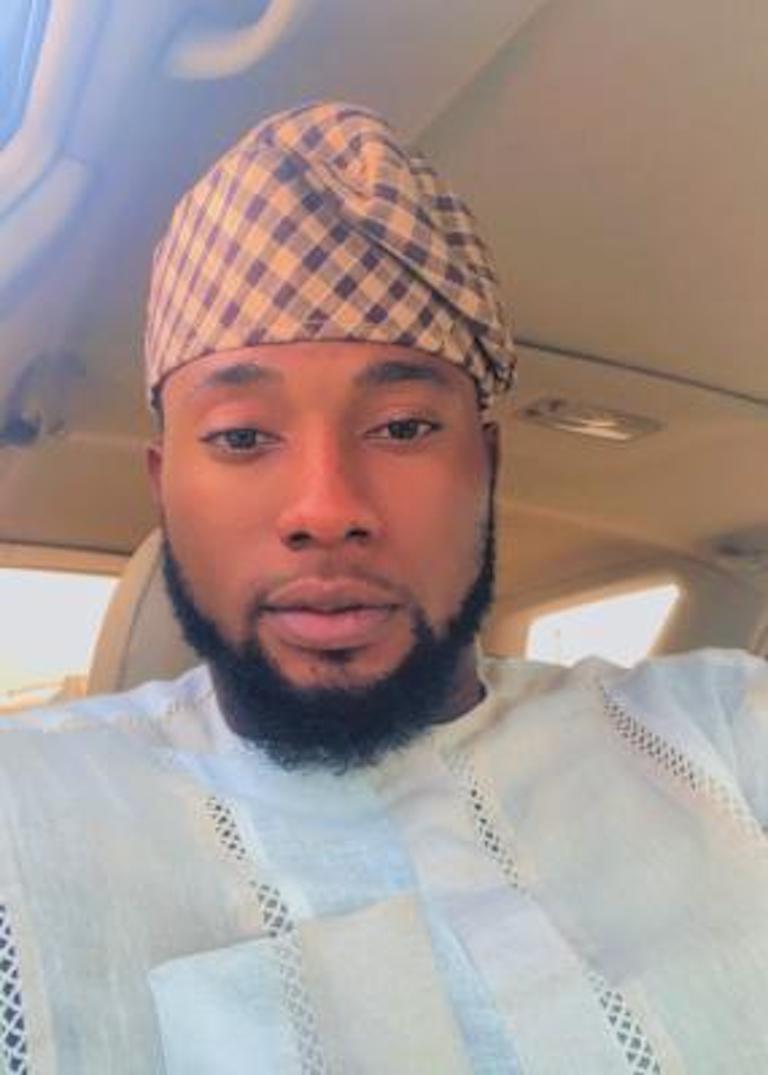 Ridwan Muhammed—Department of History, The University of Kansas
---
Ridwan Muhammed
Department of History, The University of Kansas
A History of Reproductive Health in Colonial Western Nigeria
Nigeria has one of the most worrisome Physician to people ratios in the world, which according to Nigeria Health Watch is reported to be at 0.4 per 1000 people in 2021. This is well below the minimum recommendation of the World Health Organization (WHO). Despite this all-time low availability of health workers in Nigeria, the Nigerian government has not looked in the way of traditional healers and Traditional Birth Attendants (TBAs) to augment and salvage the situation, especially with the rising rate of tragic reproductive health statistics. Despite the Alma-Ata Declaration of 1978 by WHO, to engender collaboration of orthodox and traditional caregivers, especially in developing nations.
Using historical and anthropological vantage points of view, it would appear that the abject neglect of TBAs in the Nigerian health sector in the face of dwindling finances, the inadequacy of health workers, and an increase in the incidences of tragic reproductive health events, is a microcosm of the politics of reproductive health in colonial Nigeria, and the derogatory treatments of TBAs within the health architecture of colonial biomedicine.  This paper argues that reproductive health, especially child birthing and infant health is not just a bio-medical process but essentially a socio-cultural process in colonial Western Nigeria.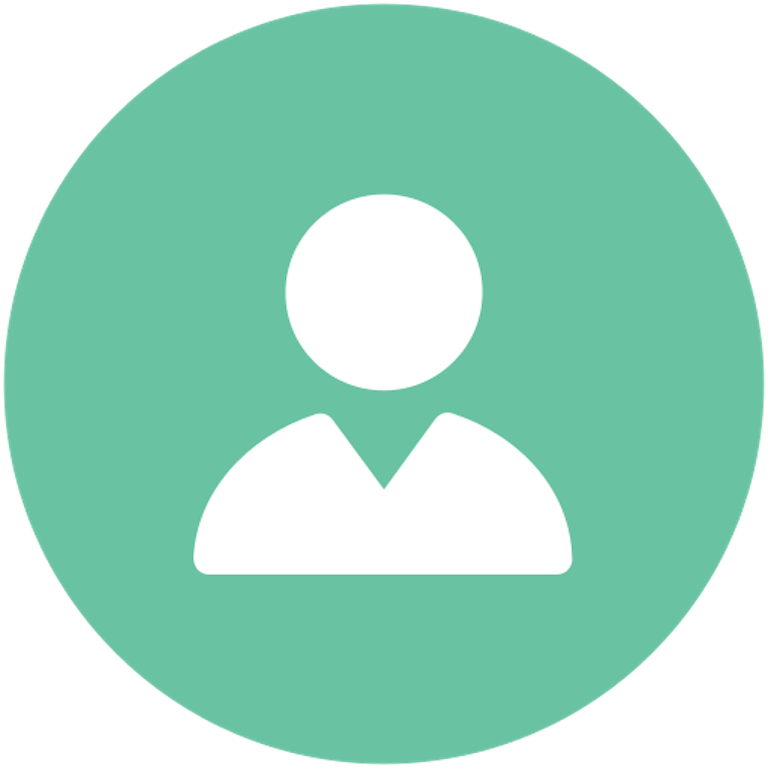 Yollandah Mathaba—Department of Psychology, University of South Africa
---
Yollandah Mathaba
Department of Psychology, University of South Africa
COVID-19 Complexities Of Conducting Burial Rituals: Experiences Of Grief And Bereavement Among Swati Families In Nkomazi, Mpumalanga
The COVID-19 pandemic impacted on the manner in which most Black South Africans practice cultural burial rituals that have been in place for generations. During strict COVID19 lockdown there were a number of burial practices that were prohibited. This study aims to explore the experiences of bereaved Swati-speaking families in the Nkomazi region in the Mpumalanga province who buried their loved ones during strict COVID-19 lockdown. For the current study the African perspective on grief will be employed as the theoretical framework for the study. According to Nwoye (2005) an African worldview emphasises that grief is not an individual experience, but rather a collective experience which is experienced by individuals, their families, neighbours, and their communities. Moreover, grief is not regarded as universal, as the manner in which Africans process grief differs significantly from western views of processing grief (Baloyi & Makobe-Rabothata, 2014; Nwoye, 2005; Yawa, 2010) A interpretative paradigm with a qualitative methodology will be employed in this study. An Interpretative Phenomenological Analysis (IPA) will be used to achieve the aim of this study. Families will be sampled purposefully and in-depth family interviews will be conducted with six to eight families and the data will be analysed using the IPA guidelines for data analysis to produce a report of findings.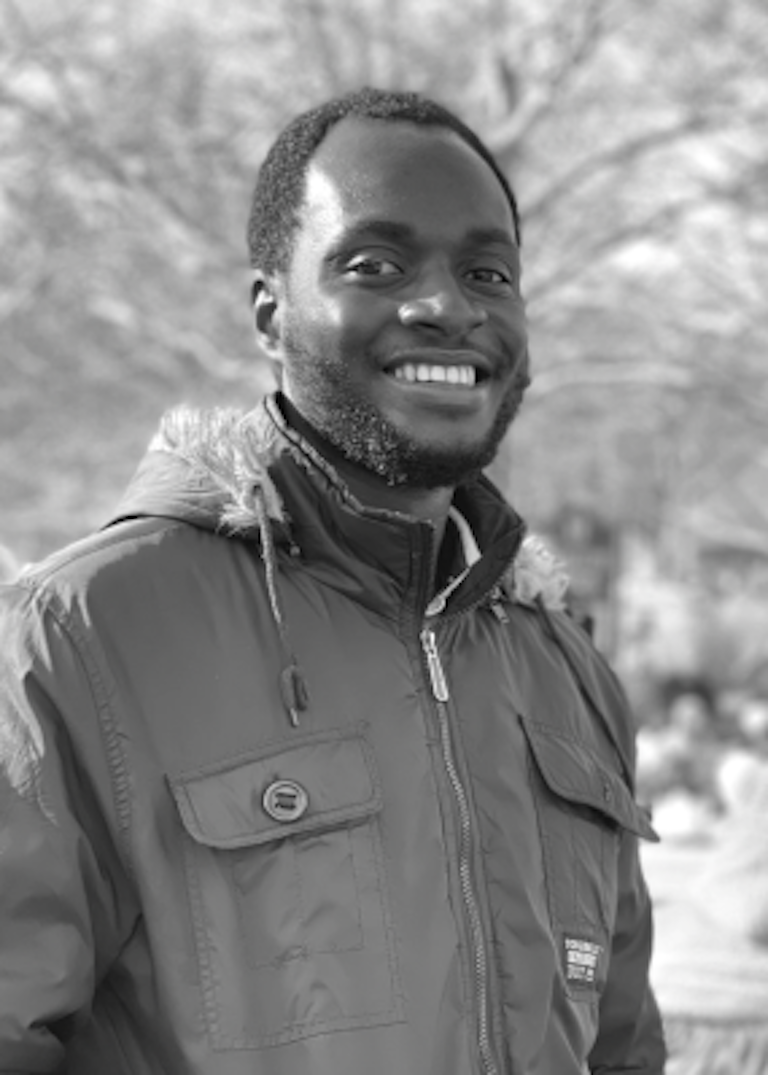 Ifeloju Olusanya—Department of Architecture, University of Kansas
---
Ifeloju Olusanya
Department of Architecture, University of Kansas
Developing a Framework for Heritage-led Development in the Historic Town of Badagry, Lagos State, Nigeria
Historic towns which possess cultural heritage resources have a competitive advantage for their socio-economic development if their cultural heritage is well managed and utilized. Such heritageled development has direct and indirect impacts on the lives of its inhabitants. Within the past two decades, many countries have acknowledged the utility of cultural heritage for development by awakening and appreciating the economic and social values of their cultural heritage. However, this is not the case in many African countries where heritage sites and landscapes have been abandoned because of the lack of adequate conservation and management policies and the lack of understanding of heritage-led development mechanisms. This is the case in the Badagry area in Lagos State of Nigeria, which possesses an abundance of tangible and intangible cultural heritage resources. This research aims to develop a framework for heritage-led development that is informed by key community stakeholders. The contribution of this research lies in its potential to add to scholarly literature regarding the potential of cultural heritage resources in galvanizing development by providing contextual and grounded evidence from the Badagry historic area.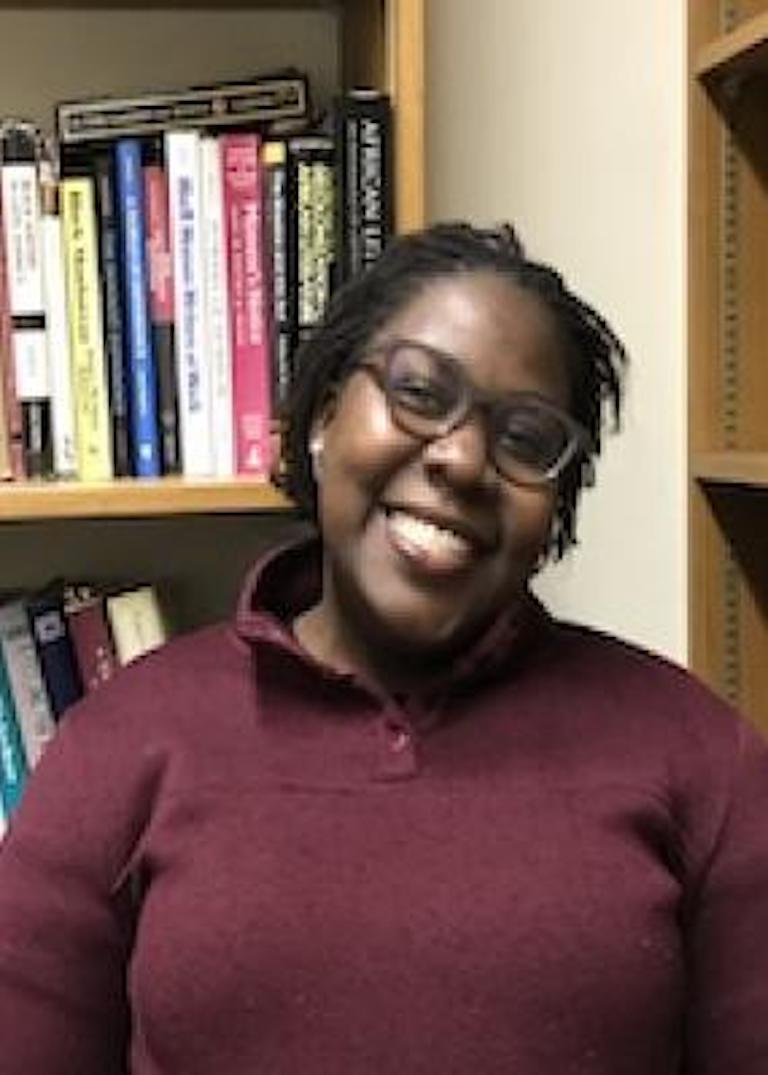 Agnes Phoebe Muyanga—Department of Gender & Sexuality Studies, University of Kansas
---
Agnes Phoebe Muyanga
Department of Gender & Sexuality Studies, University of Kansas
African's Concept Of Care: Is Africa's Ubuntu A Monolith Across Africa?
African ethical perspectives and practices, also known as Ubuntu, denote communal care as a way of African life. According to several scholars, Ubuntu evokes the ideal of humanness or humanity (Mangena, 2016; Chisale, 2018. Letseka, 2012), and it gestures toward a desire to live in harmony with one another, in spite of human differences (Mokgoro, 1998; Metz & Gaie, 2010). In this way, Ubuntu foregrounds "an ethic of interdependency of all beings in the universe" (Metz & Gaie, 2010, p. 275); it is considered a form of Afro-Communitarianism from a western scholarly perspective. Ubuntu's overarching focus "implies an interactive ethic in which our humanity is shaped by our interaction with others as co-dependent beings" (McCluskey & Lephalala 2010; Cornell & van Marle, 2005). However, there is significant evidence that not All Africans and African spaces practice or are guided by Ubuntu as a moral concept and are not convinced of Ubuntu's broad-based appeal because the context of the body, space, and time is essential in this analysis and as Swanson (2007a) and Marx (2002) argue, the challenge of incorporating Ubuntu as a pan African political philosophy of engagement that is not only operating in the interstices of human relationships but at the institutional, structural and national levels is a somewhat utopian endeavor. In this paper, I explore the social constructions and geopolitical perceptions and practices of Ubuntu as Africa's ethical moral guide in the Southern, Eastern, Western, Central, and Northern African countries to respond to the assertion of whether Africa's concept of care is monolithic or not. Using a feminist ethics of care theoretical framework, I explore narratives and practices of Ubuntu as communal care from publicly available sources written by scholars, activists, Non-Governmental Organizations (NGOs), media documents, and Civil Society Organizations (CSOs) that explore the efficacy of various interpretations and practices of collective care within Africa.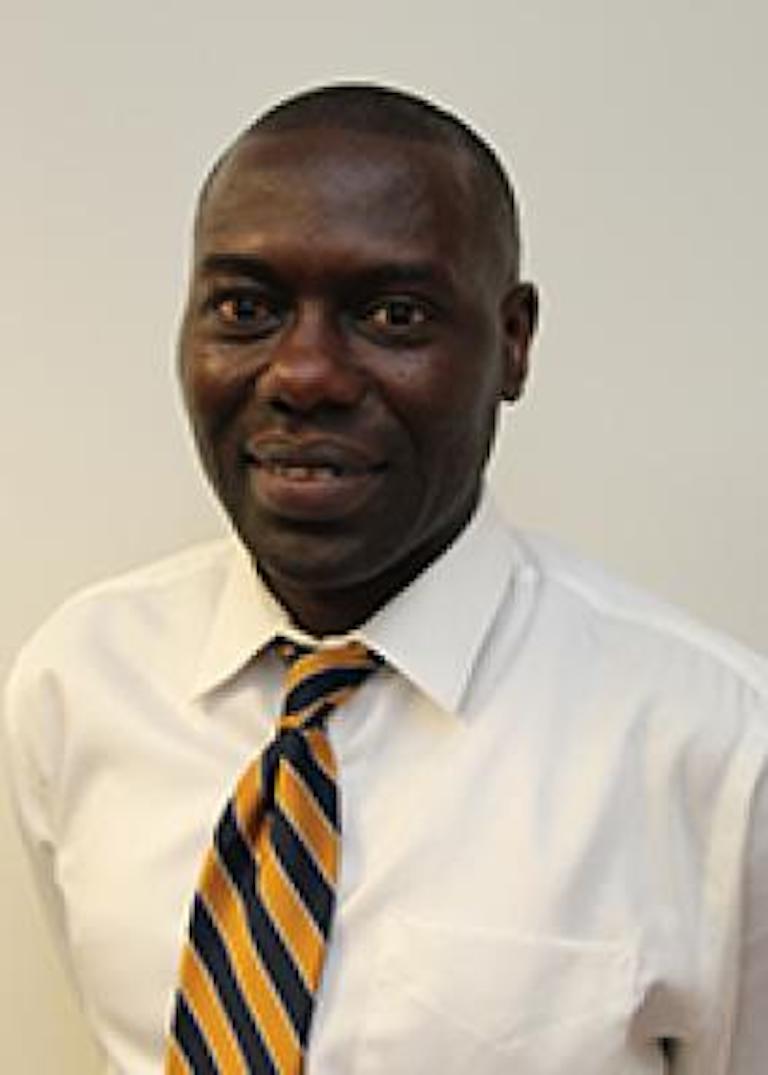 Ousmane Lecoq Diop—Department of French, Francophone & Italian Studies University of Kansas
---
Ousmane Lecoq Diop
Department of French, Francophone & Italian Studies University of Kansas
Oral Tradition As A Palimpsest In The Senegalese Cultural, Literary, Artistic, And Audiovisual Creation Of Boubacar Boris Diop And Moussa Sène Absa: Where Do We Come From? Who Are We? And Where Are We Going?
My purpose through this presentation/project is mainly to be in conversation with my audience and share my outcomes/analysis from a recent research/family trip I have had in Senegal from December 15, 2023, to January 13, 2023. I had the opportunity there to conduct research at the West African Research Center (WARC), CODESRIA and mainly IFAN [fundamental institute of black Africa] of Cheikh Anta Diop University in Dakar. The optimum of my research was interviews I have had with Boubacar Boris Diop, African novelist, playwright and essayist, winner of 2022 Neustadt International Prize for Literature and Moussa Sène Absa, filmmaker, actor, screenwriter, artist, producer, painter, composer and for whom his last movie Xale in Wolof [child] (2022) will represent Senegal at the 95th night of the Oscars in Los Angeles on March 12,2023. Diop and Absa are part of my dissertation' corpus. My dissertation title is: "Multidimensional Cultural Navigation and Translation: The Question of Languages between "Sénégalité" and Cosmopolitanism in Contemporary Senegal." Diop with his novel in Wolof Doomi Golo (2003), auto translated in French Les petits de la guenon (2009) and translated in English: The Hidden Notebooks (2016) is intrinsically linked to my Chapter Three which title is: "Rivalry and/or Negotiation between Orality and Written Representation of Cultures: Boubacar Boris Diop, Pioneer and Trainer of National Languages and Cultures." Absa is the filmmaker of Season One of C'est la vie (2015) [That is Life], a Senegalese and Pan African Television Series I talk about in Chapter Five entitled: "Télé-Theâtre and Modern Popular Music: Emerging Platforms for an Orality in National Languages and Cultures." My purpose during my presentation is to give a brief overview of my dissertation before "diving" into my interviews with Diop and Absa and through excerpts show how they will impact my dissertation and demonstrate that the literary and audiovisual creations of Diop and Absa are rooted and anchored in Senegalese oral tradition that always reminding us where do we come from? Who are we? And where are we going?