Randal Maurice Jelks
---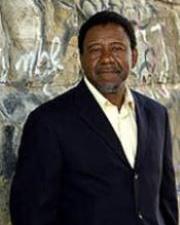 American Studies
African and African American Studies
Contact Info
Bailey Hall 213N
Lawrence
1440 Jayhawk Boulevard
Lawrence, KS 66045
---
Biography
—
Randal Maurice Jelks is Professor of African and African American Studies and American Studies. He is the author of the two award winning books African Americans in the Furniture City: The Struggle for Civil Rights Struggle in Grand Rapids and Benjamin Elijah Mays, Schoolmaster of the Movement: A Biography. His latest book is titled Faith and Struggle in the Lives of Four African Americans: Ethel Waters, Mary Lou Williams, Eldridge Cleaver and Muhammad Ali. Jelks has recently contributed to a collection of essays titled 42 Today: Jack Robinson and His Legacy edited by Michael Long. His forthcoming book is Letters to Martin: Meditations on Democracy in Black America (Lawrence Hill Books, Chicago, Fall 2021). His writings have appeared in the Boston Review, the Los Angeles Review of Books as well as blogs, journals, newspapers, and periodicals. He is the co-editor of the academic journal American Studies. Jelks serves an executive producer of a documentary film I, Too, Sing America: Langston Hughes Unfurled directed by Kevin Willmott, 2019 Academy Award co-winner best screenplay adaptation BlacKkKlansman.
Research
—
My Ph.D. training was in Comparative history Black Histories with subfields in American Religious History and Continental Philosophy. The major focus of my research is American religion in terms of its cultural usage in American politics and social movements. As a historian I explore how ideas surrounding race, gender, and social class are influenced by religious faith and belief in the United States, Caribbean, and Africa. I am especially interested in how these ideas affect African Americans as they attempt to escape the restrictive boundaries of race
Research interests:
African American Religion
American Religion
American Social Movements
Civil Rights Movement
Religions in the Africa Diaspora
Teaching
—
Philosophically I approach teaching American Studies and African and African American Studies from the perspective that the classroom or seminar is a discursive space to foster new insights, wise practices, and democratic social engagement. My scholarly research on American religion, Religion in Africa's Diasporas as well as Social Movements histories informs my instruction by providing me with new materials, methodological queries, and insights. Sharing my research with students on America's histories and cultural confluences leads me to my ultimate objective, which is to assist students in wise deliberations regarding our respective humanity as individuals and the multiple environmental factors that structure our human planetary existence.
Classroom Teaching
My first task as a teacher is to engage students' minds by building a classroom setting that fosters a discursive community where ideas are respectfully exchanged, content knowledge enhanced, and skills of critical analysis are honed. Regularly I begin all classes by affirming students' intellects and challenging them to bring their focused minds and articulate voices into the classroom. I attempt to accomplish these things through organized syllabi, challenging readings, philosophical queries, engaged lectures and thoughtful assignments in and outside of the class or seminar.
Teaching interests:
American Religion
American Social Movements, Civil Rights
African Studies
African American Studies
Religions in the African Diaspora
Selected Presentations
—
Jelks, R. (2/8/2017 - 2/9/2017). Dear Martin: How Do We Build Democracy in an Anti-democratic Age?. Elmhurst College, Naperville, Illinois.
Jelks, R. (10/19/2016). I Am Free to Be Want I Want: The Role of Roman Catholicism in the Inner Lives of Ethel Waters, Mary Lou Williams, and Eldridge Cleaver'.'. Part of the Fall 2016 series of the Ramonat Seminar in American Catholic History and Culture. Loyola University, Chicago, Illinis.
Jelks, R. M. (10/16/2013). The Social Gospel in Black and White: Benjamin Elijah Mays and the Redemption of America from Its Racist Past. Dean of Seaver College, DISTINGUISHED LECTURE SERIES. Malibu, California.
Grants & Other Funded Activity
—
Documentary Film: Langston's Lawrence. Watkins Museum/Douglas County Historical Society. Submitted 1/1/2017. State of Kansas. Status: Funded