Paul Allan Mirecki
---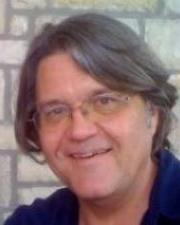 Professor Emeritus
Associate Professor
Contact Info
Smith Hall 205
Lawrence
1300 Oread Avenue
Lawrence, KS 66045
---
Biography
—
Specialization: Ancient Mediterranean cultures, languages & religions; ancient Greek & Coptic manuscripts.
 Professor Mirecki is an active member of several international scholarly societies, has convened several international academic conferences, and regularly searches European and American museum collections for unstudied ancient manuscripts which he prepares for publication.
Research
—
Ancient Near East and Mediterranean religious traditions; sacred texts; ancient manuscripts; ritual studies; Jewish Studies.
Teaching
—
Teaching interests:
Bible and biblical studies
Ancient Near East culture and religions
Ancient Mediterranean culture and religions
Greek, Hebrew, Middle Egyptian and Coptic languages
Dead Sea Scrolls
Papyrology and palaeography
Literary criticism
Archaeology
Historiography.
Selected Presentations
—
Mirecki, P. (10/10/2015 - 10/10/2015). Sephardic scribal technique in an old Sefer Torah (Kansas MS J 1:2). The 40th Annual European Studies Conference. University of Omaha-Nebraska
Service
—
Jewish Studies Program Executive Committee; Department of Religious Studies Prizes and Awards Committee.