Melissa H. Birch
---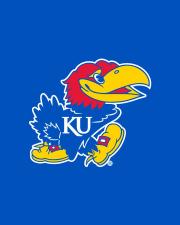 Associate Professor
Executive Director of the KU Institute for International and Global Engagement
Business, Management & Entrepreneurship
Contact Info
Capitol Federal Hall 3124
Lawrence
1654 Naismith Drive
Lawrence, KS 66045
---
Biography
—
Melissa H. Birch is an Associate Professor at the School of Business at the University of Kansas where she teaches courses on International Business, Business in Latin America, and Corporate Strategy. Her research focuses on the challenges of management in Latin America, and she has published in both the U.S. and Latin America on topics including public sector management, privatization, and regional integration. She is appointed by the US Secretary of Commerce as member of the MidAmerica District Export Council and serves on the Kansas International Trade Coordinating Council, an advisory group to the Governor.
Birch was the recipient of the 2002 Provost's Award for Leadership in International Education and served as Director of KU's nationally designated Center for International Business Education and Research from 1999-2011. She was elected President of the Association of International Business Education and Research (AIBER), the association of all CIBERs, in 2005. Birch received a Fulbright lecturing/research grant to conduct research in Paraguay in 2004, where she taught in a new master's degree program in public and business administration at the Catholic University and collaborated on the development of curriculum for this program.
Birch came to KU after teaching at the Darden Graduate School of Business Administration at the University of Virginia for over ten years. She has worked as a consultant for organizations including the World Bank, the Inter-American Development Bank, Chase Manhattan Bank, and KPMG Peat Marwick. She is past president of the Business Association of Latin American Studies, a member of the Latin American Studies Association's Task Force on Scholarly Relations with Paraguay, a Contributing Editor for Brazil to the Handbook of Latin American Studies, and a member of the Editorial Board of the Latin American Business Review. She holds a B.A in Anthropology and Latin American Studies from New College in Sarasota, Florida and an M.S. and Ph.D. in Economics from the University of Illinois.
Research
—
Research interests:
International business strategy in Latin America
Trade and regional integration
Public sector management
Microfinance
Teaching
—
Undergraduate courses: Business, Culture and Society in Latin America; Business in Latin America; Corporate Strategy; International Business
Graduate Courses: Business and the Political Economy I and II, Management Challenges of Developing Countries, Managing International Business, Global Business Economics (macroeconomics for business), International Business, Business in Latin America, Global Research Integrative Projects, Global Business Projects, Model OAS, MBA study abroad courses in Brazil and Mexico.
Designed undergraduate and graduate international business curricula, including a rigorous undergraduate international business certificate program (with a foundation in foreign language proficiency and area studies and a capstone study-abroad experience) and joint-degree graduate programs (MBA/MA) with Latin American, East Asian, and Russian and Eastern European Studies, as well as a dual-degree program with ESC-Clermont (France). Presented to the National Academy of Sciences on international business education. Provided committee testimony to the Kansas legislature on the impact of international business on the Kansas economy. Obtained almost $4 million in competitive Federal funding for international business program development. Actively participated in University efforts that were successful in attracting funding from private donors for international education initiatives.
Teaching interests:
International business
Latin America
Service
—
Associate Director, Center of Latin American Studies; Director, Center for International Business Education and Research; PI, Foreign Language and International Studies;