Marike Janzen
---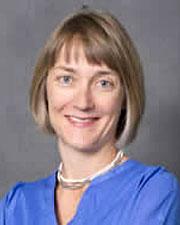 Contact Info
Bailey Hall 205B
Lawrence
1440 Jayhawk Boulevard
Lawrence, KS 66045
---
Education
—
Ph.D. in Comparative Literature, The University of Texas at Austin
M.A. in Comparative Literature, The University of Texas at Austin
B.A., Bethel College
Research
—
Research interests:
20th Century German Literature
Literature of Human Rights
World Literature
Comparative Literature
Selected Publications
—
Janzen, Marike S. "Berlin's International Literature Festival: Globalizing the 'Bildungsbürger'." Cultural Topographies of the New Berlin. Ed. Karin Bauer, Ed. Jennifer Hosek. Berghahn, 2018.
Janzen, Marike. Writing to Change the World: Anna Seghers, Authorship, and International Solidarity in the Twentieth Century. Camden House, 2018.
Janzen, Marike. "Solidarity, Human Rights, and the Poetics of Connection: Articulating Community in Bertolt Brecht's 'Mother Courage' and Lynn Nottage's 'Ruined'." Identity and Community after the Cold War Era. Ed. Edith Clowes, Ed. Jarrett Bromberg Shelly. 2016.
Janzen, Marike. "Experiencing Form: Service Learning in the Literature of Human Rights Classroom." Teaching Human Rights in Literary and Cultural Studies. Ed. Alexandra Schultheis, Ed. Elizabeth Swanson Goldberg. 1 November 2015. Modern Language Association "Options for Teaching".
Janzen, Marike. "Is Normal Neutral? Performing Tolerance in the Berlin Republic." Ed. Elisabeth Herrmann, Ed. Florentine Strzelczyk. Special Issue on, "Embracing the Other: Conceptualizations, Representations, and Social Practices of [In]Tolerance in German Culture and Literature". Spec. issue of Seminar: A Journal of Germanic Studies 48.3 (September 2012): 365-78.
Janzen, Marike. "Messenger Writers: Anna Seghers and Alejo Carpentier in the Cold War." Comparative Literature 62.3 (Summer 2010): 283-301.
Janzen, Marike. "Between the Pedagogical and the Performative: Personal Stories, Public Narratives and Social Critique in Anna Seghers's Überfahrt." German Quarterly 79.2 (Spring 2006): 175-91.
Service
—
Coordinator, Humanities Peace and Conflict Studies Program