John J. Janzen
---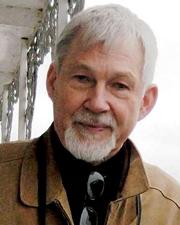 Professor Emeritus
Anthropology
Biography
—
J.M.Janzen is professor emeritus of anthropology at the University of Kansas – Lawrence, where he has concentrated on medical anthropology, history of anthropology, and African Studies. Following field research in early 2013 in Lower Congo as a Fulbright Senior Scholar, he is preparing a book on the sustainability of public health and health care institutions in a neoliberal global economy.
Research
—
Health, healing, and related religious and societal issues in Central Africa have been the focus of my scholarly work over much of my career. Topics that have received prolonged attention include: The nature of, and relationship between, African healing and biomedicine (Quest for Therapy in Lower Zaire, 1978/ 1982), the perception of crises, historical trends in social formations, and organized political, economic , therapeutic and religious responses (Lemba 1982; Ngoma 1992); the nature of knowledge, problem solving, adaptation to environment ; long-term historical trends in these issues. Most of my research has been conducted in Kongo society of the Lower Congo, and its New World diaspora, although a few projects have taken me to the Great Lakes region, Southern Africa, East Africa, and the Sudan.
Research interests:
Health, healing, religion, Central African society
Biomedicine in Africa
Crises, trauma.
Teaching
—
My teaching & advising has been shaped significantly by research interests and activities. The medical anthropological interest led to my creation and long-time teaching of the sequence ANTH 461/761, Introduction to Medical Anthropology, and ANTH 876 Advanced Medical Anthropology. With the arrival of a junior colleague in Africanist medical anthropology, Kathryn Rhine, I have ceded to her the introductory course and however else she wishes to define this field of significant interest among our graduate students. I have continued to work with my graduate advisees through the advanced medical anthropology seminar.
My African interests have inspired my teaching of ANTH 564 "Peoples of Africa" and ANTH 568 "Kongo-Transatlantic." Both of these courses have dimensions that are amenable to work with museum collections. I have also frequently taught the core graduate course ANTH 701 "History of Anthropology". Since becoming adviser to the anthropology track of the KU Museum Studies Program, in 2009, I revised an existing course into ANTH 699 "Anthropology in Museums," as a course that meets the requirements of the Anthropology Track of the MUSE program. This course incorporates directly the African and Euro-American material and interpretive interests in my research.
Teaching interests:
Medical anthropology
History of anthropology
Anthropology in museums
Kongo Transatlantic
Peoples of Africa