Adrian R. Lewis
---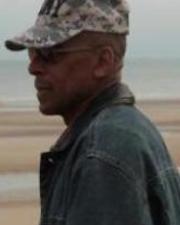 Contact Info
Wescoe Hall 3618
Lawrence
1445 Jayhawk Boulevard
Lawrence, KS 66045
---
Biography
—
Professor Adrian R. Lewis earned his Ph.D. at the University of Chicago in 1995. His dissertation became his first book, Omaha Beach: A Flawed Victory, published in 2001 by UNC Press.. Research: 20th century warfare; World War II; the Cold War; the Korean War; the Vietnam War; operations in Iraq and Afghanistan.
Teaching
—
Teaching interests:
World War II
Korean and Vietnam Wars
20th Century Warfare
American Culture of War
Operation Iraqi Freedom, Iraq
And Operation Enduring Freedom, Afghanistan
Selected Publications
—
Lewis, Adrian. 2015. "Transforming an Army: The Trap of Culture, Politics, Technology, and the Economy." Journal Articles. Journal of Military and Information Science.
Service
—
Naval War College; U.S. Army