Peter Ukpokodu
---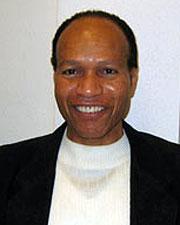 African and African American Studies
Contact Info
Bailey Hall 9B
Lawrence
1440 Jayhawk Boulevard
Lawrence, KS 66045
---
Biography
—
Dr. Peter Ukpokodu, a graduate of the Universities of Ibadan and Kansas, is a professor in African-American Studies, and a courtesy professor of Theatre and Film.
He lectures on African and African-American Theatre, African film, and African culture (especially traditional religion and thought), among others. He has had teaching experiences at the University of Benin and the Bida College of Technology.
He is the co-editor of African Literatures at the Millennium and the author of African Political Plays; It Happened to the Blind Beggar, and Socio-Political Theatre in Nigeria. His extensive publications have appeared in the Journal of Dramatic Theory and Criticism; Annals of the American Academy of Political and Social Science; Harvard Journal of African-American Public Policy; The Literary Griot; L'Annuaire Theatral; South African Theatre Journal; The Theatre Annual; TDR: A Journal of Performance Studies; The African-American Encyclopedia; Survey of Social Science: Sociology; Ready Reference: Ethics; Black Drama; American Historical Review; Theatre Survey; Journal of Asian and African Studies; and Theatre Research International, among others. He has directed such plays as Sizwe Bansi is Dead; The Island; Eshu and the Vagabond Minstrels; Oedipus Rex and Waiting for Godot, among others, and has acted in some plays and in the television production of Traditions (KSHBTV41). He is currently working on a book manuscript on the history of African theatre.
Dr. Ukpokodu has received grants to support student scholarships from the Educational Opportunity Fund, has acted as consultant to or co-writer of Federal Department of Education grants, Fulbright-Hays Group Project Abroad, and the Lila Wallace Reader's Digest Fund, and has secured funding for the Marwa Africana Lecture Series, among others. He serves as an editorial board member, as a consultant and reviewer for publishing companies, and has served as advisory board member of the Lied Performing Arts Center of Kansas, Nobel Laureate Wole Soyinka Annual Festival, African Traditional Peoples Institute, and the David-Wright Institute for African Studies. A past president of the Mid-America Alliance for African Studies, the co-convener of the millennial conference of the African Literature Association, and the founding parliamentarian of the Kansas chapter of the Association for the Study of African-American Life and History, Dr. Ukpokodu is the recipient of the W. T. Kemper Fellowship for Teaching Excellence; the "Excellence in Teaching" Award of the Center for Teaching Excellence; the Golden Poet Award of World of Poetry; the "APA Award of Merit", among others. He is a member of the International Federation for Theatre Research, American Society for Theatre Research, African Studies Association, African Literature Association, Mid-America Alliance for African Studies, Mid-America Theatre Conference, National Association for African-American Studies, Phi Beta Delta (Honor Society for International Scholars), Black Theatre Network, and the Association for Theatre in Higher Education. He is an invited member of the Oxford Round Table, Oxford University, Great Britain.
Research
—
Dr. Ukpokodu's research interests cover theater, religion and culture in Africa and the African diaspora.