Asmaa Benbaba
---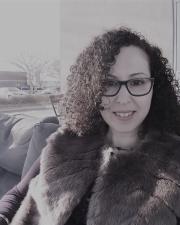 Arabic & Islamic Studies Multi-Term Lecturer
Contact Info
Bailey Hall 9
1440 Jayhawk Boulevard
Lawrence, KS 66045
---
Biography
—
Dr. Benbaba earned her Ph.D. in Adult and Continuing Education and a master's in Urban and Community Planning from Auburn University. She earned an additional degree in Cultural Studies: Culture and Identity from Sidi Mohamed Ben Abdellah University, Fez, and a Bachelor in English Literature from Mohamed V University in Morocco.
Dr. Benbaba's research interests include online learning communities, barriers to learning in the foreign language classroom. Another major area of her research interest is the intersection of space and gender representation. She is interested in analyzing the ways in which space is accommodated in films from the Middle East and North Africa. Dr Benbaba is also interested in the incorporation of cultural forms (North African films, literature, built environment from the Muslim world, sacred music, popular culture from the Muslim world) in Arabic language teaching and learning. Further teaching interests include North African subcultures, religion, gender, and diaspora.
Asmaa is the first author of her recent publication "Perceptions of Barriers to learning Management System among Teaching English Speakers of Other Languages Teachers in Alabama and Mississippi" (the Quarterly review of Distance Education, 2023) and "TESOL Teachers' Attitudes toward Learning Management Systems in Online Teaching in Alabama and Mississippi" (the Quarterly review of Distance Education, 2021). Currently, she is working on an article entitled "Unveiling the War in Sudan: An Individual Perspective".